PEOPLE WHO CONSISTENTLY LEARNS OUTSIDE ACADEMICS HAS BEEN 100% SUCCESSFUL
Don't Get me wrong here, being in School for about more than a decade really help me grow. I did enjoy my journey growing up physically, I met a lot of different personalities that shape my personality now and I also learn many great things.
But what I am trying to say is it's not enough. Nearly Graduating on College I still don't know the basics. I still fear where i am gonna go now after this. I had many people, My Friends, Classmates, Schoolmates and strangers what's their plan after College and its shock me they have same answers.
they say "I still don't know what to do and where I am heading from"  Others says "maybe I'll go to this and that and find a secured Job!!!!" 
So I did Read Books about Self-Improvement, Watch a lot of Youtube Videos, Take online Courses, Online Coaching, Hear Audio books, Blogs and Everything that would help me be Successful in Life while I am Part-time Dancer, a Gym Lover and a  Full-time student.
To Be Honest I Enjoyed Learning and Improving myself rather than reading Text Books and also I see Great Results.
and now to the point.
You're at the right place if you face these kinds of problems
I still don't know what to do with my life, I don't know what's my purpose
School, all-in-all waste more time of my life than Learning Practical things and Gaining Skills
Don't know how to learn in correct way so i can be more natural than trying hard
You are Tired of Learning Theories that paralyzes and want to get moving
You know you are still very weak against other people in terms of being Confident, Assertive and Bossy
Stress or Depress in your friendships, Relationships and negative people around you
I help Ambitious People find their
Find Their Own Purpose to make an Impact and Legacy
Be Confident and Skilled
Be Happy and Fulfilled
Attract Positivity in Life, Friends and other people
Be more Alive and Conquer your life until you're not dead
I am a Dreamer and a Goal-oriented Person Let me share you what i do!
I've been dancing for about 5 Years now. I had performed and do Battles Outside and inside school campus for more than 20 plus now, I always have goal when dancing, it is to Enjoy every moment, giving my all and inspiring as much people.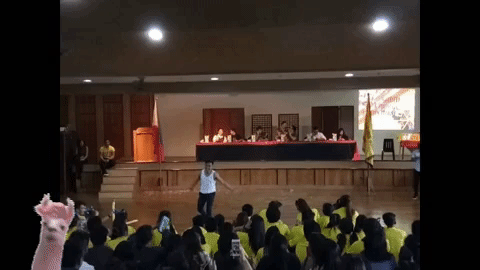 The First GIF i mastered that dance move for about 4 months everyday I got Injuries, Bruises, Blood, Stitch but I faced my fear I still do it and achieved my dance goals.
Film-making and short advertising are my favorite hobby, they are the one that excites me when I'm in the Process of producing a Film or Commercial but i occasionally make videos when there's a Project. But still I Learn how to Shoot and Edit Videos since I was in my 1 st year on my university for the purpose of creating a project but now I love it I can do this Daily
Click to Watch my Sample Commercial.
this is just few of my Hobbies…
my real Passion is the Ideas of the Self-improvement, meditation, motivation , journaling and many more that could make an impact on me and others .
When and where did i found my Passion?
I found it when I was 13 years old. When i realize that i am the one who is
weak
who doesn't make any contribution
go with the flow
A negative Friend
Isolated
and then my sister let me watch a video on Youtube called The SECRET (law of attraction) and then to make long story short I attracted A lot of Success on many areas of my life.
I got a lot of Ideas, Wisdoms, Experience, Researches, Practical Methods that I can share with you in this blog for free!
I know its a lot to ask something but I encourage you to subscribe to this Blog, So you'll get all the value i want to Give
So you may wanna stick around. The best way to ensure you receive value would be to sign up for my email list. I send regular tips and updates about my latest trainings, Important Ideas and Concept.