As a fellow Filipino, I am so proudly that Manny did win, I wish I did bet some money LOL, but I'm here to talk about fight and success of Manny Pacquiao and how incredibly he'd become one of the greatest man in the world, for the past decades until right now 2018.
Manny Pacquiao fights against Mattysse this year 2018 and won again, he knock him out in round 3 and we already have the gut the feeling that he, ones again will become champion, incredible how he is an event boxer and a full-time senator, and I'm here complaining about what should I focus on and results on not being productive.
How did he get so much Success?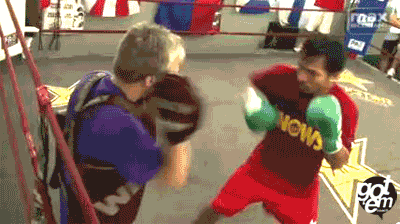 Well, as you can see in all his interviews when he won boxing he says all the time that he won, he said he had a great coach and had a great team, and training and he owes all of his success to them and to people who give their full pledge support.
And I realized he's a Father of 5 children, A Husband, a boxer where the whole wide world see's him and love to see his fight, and a Senator where he serves his country. How can he do all of that? Right. and here I am and complain about not having enough time to balance my role as a boyfriend, a blogger, a worker, a son, a brother, a friend, and others. and even can't stand and do hard work for a long time. I still don't know how to act.
A Quotes from him that could also help us succeed in life:
"All those who are around me are the bridge to my success, so they are all important"
"My success is not about the wealth and fame. I am most concerned with my relationship to God, which is the most important"
"Life is meant to be a challenge, because challenges makes you grow"
"I'm just a regular person who believes life is simple, and I like a simple life"
"With God, Hard work and focus, I can accomplish what is ahead of me"
"Don't make training easy. Make it harder so that you will get better"
"It's just a game. Sometimes you win, sometimes you lose"
"There's 3 things you need to remember in boxing, work hard, work harder, and work hardest"
"Only in death will I relinquish my belts"
"I'm always having fun in training and in boxing. I think it's because boxing is my passion"
Well, he would maybe prepare for a fight this year or next year, we also should prepare for our fight and face challenges, and put ourselves more outside.
Any Thoughts comment down below and wishing you all success
LEARN FASTER BY SUBSCRIBING TO OUR EMAIL LIST TO RECEIVE OUR MIND BLOWING STRATEGIES
---